Rebar Straightener
Machine for decoiling straightening and cutting rebar steel stored in coils
RTX12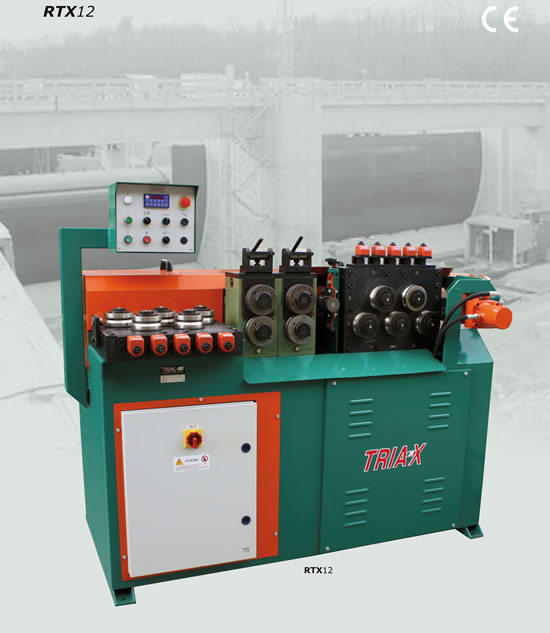 The straightening machine RTX12 is a computer driven machine that is able to straighten the steel used for concrete stored in coil (rolls).
The machine can pull a steel coil of maximum 2200Kg quite easily.
It works with diameter of 6/8/10/12mm and obtain straightened bars of maximum 12000mm.
Once the number and the length of the bars has been set into the computer the RTX12 goes on automatically the cut is done with an hydraulic cutter and the bars fall down in a collector frame.
Rebar Straightener and cutter machine, Rebar Straightening Cutting Machine, Automatic steel bar decoiling straightening and cutting machine